East Lansing Ford Dealer Serving Grand Ledge
Courtesy Ford in Okemos wants to be the East Lansing Ford car Dealer you purchase your next new Ford or used car from, whether you are right next door to us here in Okemos, Grand Ledge or live anywhere else in the Lansing, MI area. To ensure that we are the Lansing Area Ford Dealer you turn to, we want to make every step of the car buying process is as easy and friendly as possible for you. Car buying should be a fun, positive experience, and we're here to make that happen for you on or off the lot. So, come on in and look around, or relax in your pajamas and put up your feet while perusing CourtesyFordAutos.com. Either way, we're sure you'll discover why you should buy your next new or used car here, at Courtesy Ford.
Wide Selection of New Ford Vehicles in Lansing and Grand Ledge Used Cars
When you see the size of our inventory, and the wide selection of new Ford cars, Ford trucks, SUVs, vans and minivans, as well as one of the best selections of used cars in Grand Ledge, Okemos or anywhere else in the Lansing area, you'll soon realize why we can offer you the best deals Ford has available in the Lansing area, and why we can offer you great deals on used cars as well. If you're not ready to come in to Courtesy Ford, we've provided some great tools to help you as you search online. You now have the option to search by not only year, make and model, but you can also search by mileage, color, price and payment to help you find the new Ford car or truck or used vehicle that fits your budget as well as your lifestyle. And if we don't have what you're looking for, we can find it for you with our car locator. In addition, you can request a price quote on the new car or truck you're looking for, get an estimate on the value of your trade-in and get pre-approved for credit by filling out our online credit application. We're confident, you have all the tools you need right to find the car you're looking for so you'll be ready to purchase once you visit Courtesy Ford in person, and if we missed anything, give us a call at 844-293-8412 and a member of our friendly staff we'll be happy to answer any additional questions you might have.
Once you're ready to come into Courtesy Ford, our professional staff is here ready to assist you with your new Ford purchase, or any questions you have. No matter if you're looking for a Ford Dealer in Grand Ledge or a Ford Dealership in Charlotte, the one you really want is the Ford dealer near Lansing, right here in Okemos. We have the new Fords and used cars you want at the prices you want, and the friendly and courteous staff you can rely on, ready to help drive away in a car you'll love.
Take a look at our new Ford inventory online and call Courtesy Ford sales department at 844-293-8409 for information about today's specials.
Lansing Ford Models
Ford C-Max Energi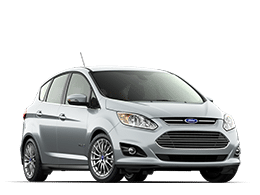 With an EPA estimated 42/37/40 MPG (city/highway/combined), the Ford C-Max Hybrid provides economical commuting to and from Grand Ledge. The C-Max Hybrid is a comfortable ride with plenty of cargo space.
Ford C-Max Hybrid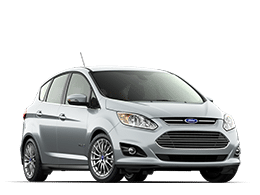 With the same 42/37/40 EPA estimated MPG, the Ford C-Max Energi provides efficient driving with the coupled luxury of plugging in for powering the battery.
Ford Edge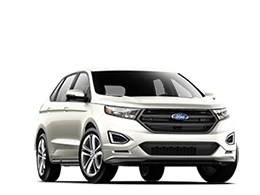 The Ford Edge can be configured with three different engines. A 2.0L EcoBoost I-4, a 3.5L V6 and a 2.7L EcoBoost V6. Each of them is powerful enough for your chores around Flint. With aggressive styling and responsiveness, the Edge is the ideal weekday driver.
Ford Escape
The Ford Escape is a popular vehicle for Grand Ledge customers. Plenty of storage space, comfortable seating for five and lots of make for a ideal drive around town or on trips to the in-laws.
Ford Expedition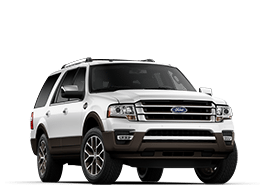 The Ford Expedition has been a family favorite for Lansing shoppers because of it's ample seating, cargo capacity and large, powerful engine. It's ideal for lugging the kids around town or taking them camping on the weekends.
Ford Explorer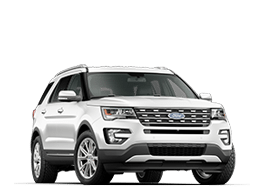 With standard seating for 7 passengers, the Ford Explorer is essential for busy people, be it hauling kids around or travelling for business or pleasure. You'll love the comfortable ride and creature features.
Ford F-150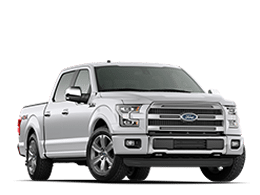 With best-in-class fuel efficiency and trim levels and options to meet your every need, the Ford F-150 delivers to Grand Ledge again with aggressive styling and power.
Ford Fiesta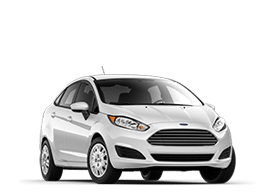 The Ford Fiesta rates an EPA estimated 43 MPG - ideal for Lansing Ford drivers. A peppy drive for sure, the Fiesta features a sporty design with responsive handling making it a very comfortable drive for commuters.
Ford Flex
A family mover with unique styling and comfort, the Ford Flex is perfect for Flint drivers. Two engine choices offer great power and towing capacities. A 3.5L V6 and a 3.5L EcoBoost V6 mean power is on hand when you need it.
Ford Focus
The Ford Focus has be redesigned with comfort and style a prime consideration. The Ford Focus is now offered in seven different models including a sedan and a sporty hatchback.
Ford Fusion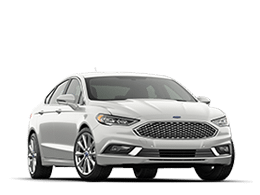 Lansing Ford drivers will appreciate the full complement of features the Ford Fusion offers. Contemporary styling, LED lighting, available EcoBoost engine choices - all just the tip of the iceberg with what is available.
Ford Mustang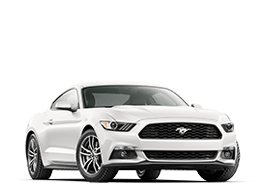 The iconic Ford Mustang continues to live up to its history. The muscle car is now available with three engine choices. A 3.7L V6 producing 300 HP, a 2.3L EcoBoost four cylinder with 310 HP and a 5.0L V8 pushing a strong 435 HP.
Ford Super Duty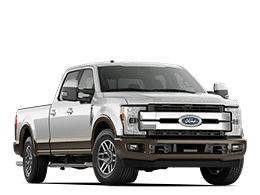 The Ford Super Duty series of trucks pack a punch. Offered with a 6.7L Power Stroke turbo diesel engine with best-in-class 440 HP and 860 lb-ft torque, the Super Duty is capable of towing 31,200 lbs with ease.
Ford Taurus
The Ford Taurus has been synonymous with the comfortable, reliable commuting crowd. But restylized and backed by a 288 HP 3.5L V6, the Taurus just got an attitude to meet its stylish good looks.
Ford Transit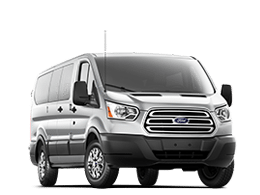 The Ford Transit is the new business van for small business owners. The Transit can be configured to your specifications as a delivery or cargo vehicle. Give us a call for more details!
Ford Transit Connect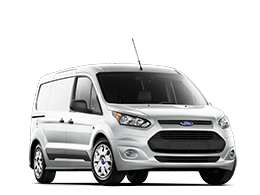 The Ford Transit Connect offers two wheel base options and seating up to 7 passengers. With 104.2 cubic feet of storage from the long wheel base version and 77.1 cubic feet of storage from the short wheel base version, the Transit Connect gives you lots of options..
Courtesy Ford Serving
Okemos, Michigan
Lansing, Michigan
Grand Ledge, Michigan
Owosso, Michigan
East Lansing, Michigan
Flint, Michigan
Perry, Michigan
Battle Creek, Michigan
Lakeview, Michigan
Grand Rapids, Michigan
Fowlerville, Michigan
Eaton Rapids, Michigan
Used Cars In Okemos
Looking for a used car in the Okemos, Lansing or Grand Ledge area? Then take a look at our great selection of used inventory online. There are plenty of options to save money and get a reliable vehicle. We often list many pre-owned specials for additional ways to save money. Give us a call today and let one of our associates assist you.
Lansing Ford Service, Grand Ledge Auto Repair and Ford Warranty Service
Servicing your new Ford or used car in Lansing has never been easier than it is for our customers. Because our commitment to you doesn't end after you purchase your vehicle. Customer care is so much more to us than that, we build relationships. Our East Lansing Ford Service Department is staffed with trained Ford technicians ready and able to care for any vehicle you own. ANY VEHICLE. Yes, even if it's a Chevy. Our Ford mechanics are trained to tackle anything from routine maintenance to major repairs. With our technicians, the work is done quickly, correctly and affordable, so we'll have you back on the streets of Grand Ledge, Okemos or Lansing in no time.
Here at Courtesy Ford, we take great pride in offering exceptional service for all makes of vehicles at great prices. Routine maintenance on your Ford is essential to protecting its long, reliable life. But our reliable service and low prices are the reason Lansing, Grand Ledge and Flint customers come to our service bays. No appointment is needed, but if you require work to be done at a specific time, you can schedule service online. We are constantly offering various service specials to save you money on routine maintenance.
Lease & Finance Offers In Okemos
Shopping for a new or used Ford should be a fun experience. That is why we staff only the friendliest, most knowledgeable team in all of Michigan. Once you have made a decision on which Ford to get, our team can assist you with understanding your options and help you decide between financing or leasing. There is a lot to consider and one choice may or may not be better for your needs. That is why our staff is here to help.